NEW RELEASE 'BOYS' BY THE ROCHELLE LEES BAND NOMINATED AS A FINALIST IN THE AUSTRALIAN SONGW
Have you heard our new tune 'Boys' by The Rochelle Lees Band?
If not here's a sneak preview....
LISTEN NOW on iTunes.
https://itunes.apple.com/us/album/boys-single/id1292508636
This catchy little number is ready to pump in your car this summer. Picture this: car pool karaoke with all ya gal pals singing at the top of your lungs." We don't care 'bout stupid boys" It's a bit of a chant/anthem. "It has that nostalgic feel and takes me right back to when I was a teenager and one of my girlfriends' liked to stalk boys in her car," laughs Rochelle.
"Boys was written in a night. My parents were over and Lach, Matt and I wanted to write some music...so we locked ourselves in the back room and wrote a song in the time it took them to watch a movie."
The song has been nominated as a finalist in the up-coming Australian Songwriting Awards 2017. The awards night is November 22nd in Sydney. "It's exciting, we have two tunes in the competition in the pop-category section," beams Lachlan (bass/keys/production). "We're the only band with two songs in the category so we're stoked." Purchase Boys NOW! On Amazon Music: https://www.amazon.com/Boys-Rochelle-Lees-Band/dp/B07663WZWN
Sooooo guys....What's it about? "It's a bit tongue in-cheek," Rochelle says coyly. "Any girl knows what it's like to be hit on when you're just out with your mates. So it's about going out getting dressed up WITHOUT wanting to be hassled by boys who are just out to hook up."
Was there any particular inspiration? "Oohhh many cringeworthy moments. I'm sure the boys in the band have their own stories to tell too.... I do remember this one time, a guy kept hasslin' me at a gig to go out for a Chinese dinner with him. I told this dude I was taken...but he didn't get the message...so I used my microphone to auction the dude AND his Chinese dinner off ...you just gotta have some fun with it. He was a champ in the end."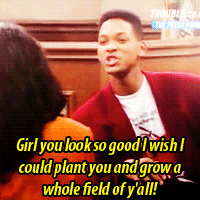 The track was mixed by Paul Pilsneniks in Byron Bay at Pete Murray's Studio. Paul has accolades in the Australian Music scene. We sent this one off to Mike Marsh at Exchange Mastering- he does all the big dance tracks in the Top 40 right now. He's resume is insane! Check it out now! On iTunes https://itunes.apple.com/us/album/boys-single/id1292508636
Written by Rochelle Lees, Matt Day and Lachlan Renwick.
Available on iTunes:
https://itunes.apple.com/us/album/boys-single/id1292508636